Tutoriel N° 2c0
Dapp Airdropsmart - ASMT tokens distribution demo
Dapp available in end October 2018!
Instructions:

You need to install metamask extension (Chrome or Firefox)
https://metamask.io

You need to be logued on metamask

You need to have a tiny amount of ether on your wallet (less 0.0003 eth)

Click on the button to start the widthdraw of your airdrop!

Confirm the transaction on metamask popup notification!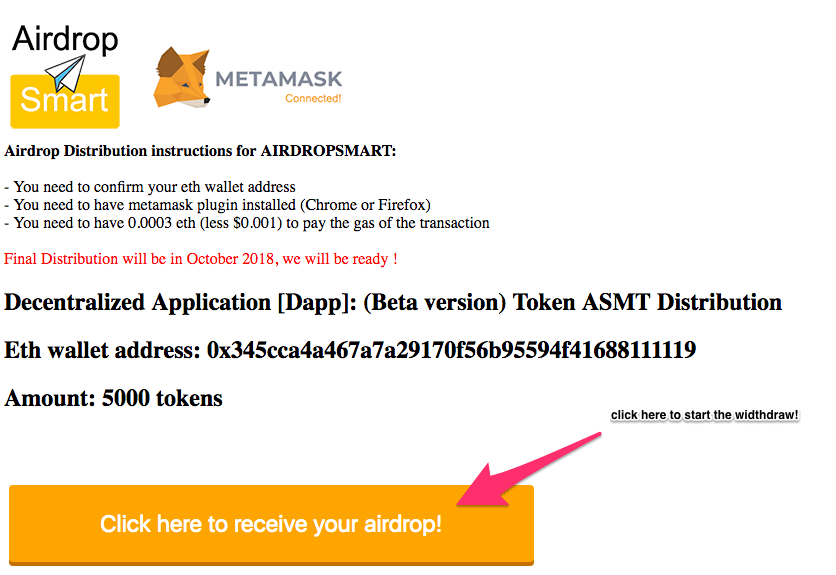 ==> you received you ASMT tokens when the transaction will be confirmed!
transaction id on Ropsten received 5000 ASMT tokens:
https://ropsten.etherscan.io/address/0x345cca4a467a7a29170f56b95594f41688111119#tokentxns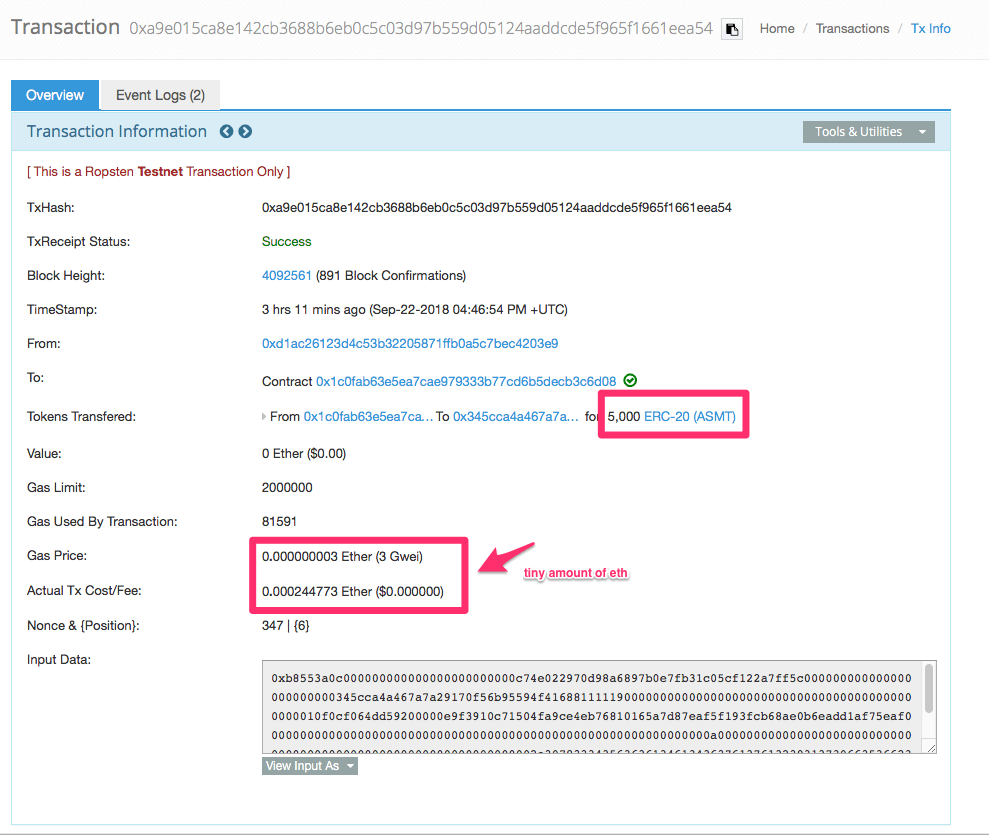 ASMT tokens Distribution will be in October 2018!
You will receive an email to get your airdrop soon!
Stay tuned!