Tutoriel N° 1a8
AppDelete 3.2.2 mac os x lion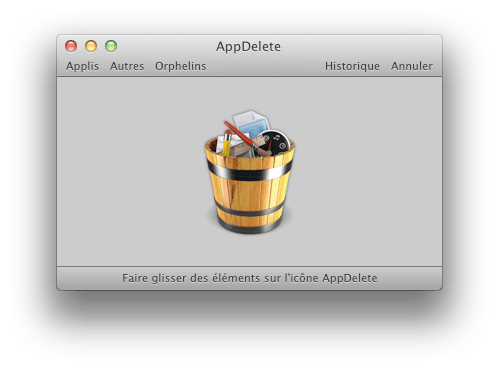 AppDelete
is an uninstaller for Macs that will remove not only Applications but also Widgets, Preference Panes, Plugins and Screensavers along with their associated files. Without AppDelete these associated items will be left behind to take up space and potentially cause issues. For a proper uninstall don't just delete but be sure to AppDelete!
You can drag any item that can be uninstalled onto AppDelete: Applications, Widgets, Preference Panes, Plugins, Screensavers, etc. You can also activate AppDelete in many ways: dragging items onto main window, onto dock icon, selecting in menu, right-clicking using AppDelete workflow, and throwing items in the trash. When the preview screen appears you can more...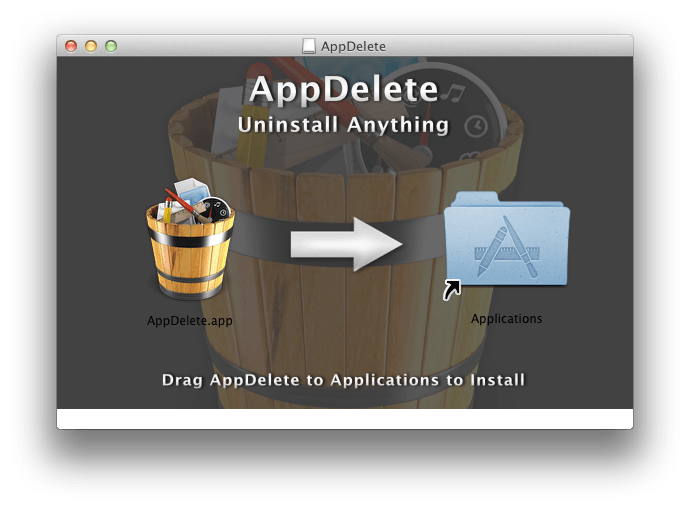 WHAT'S NEW
Version 3.2.2:
Completed localization of Help files in all languages
Additional localization edits and updates
Status bar on main window now updates with processing
Improvements in searching for associated items
Fixed issue where AppDelete sounds might not work on Mac OS X 10.7 Lion
Fixed issue where searching for apps by Kind might not display architecture for non-English users
Other fixes and improvements when searching for apps by Kind
Other miscellaneous optimizations
This is a recommended update for all users. Thank you!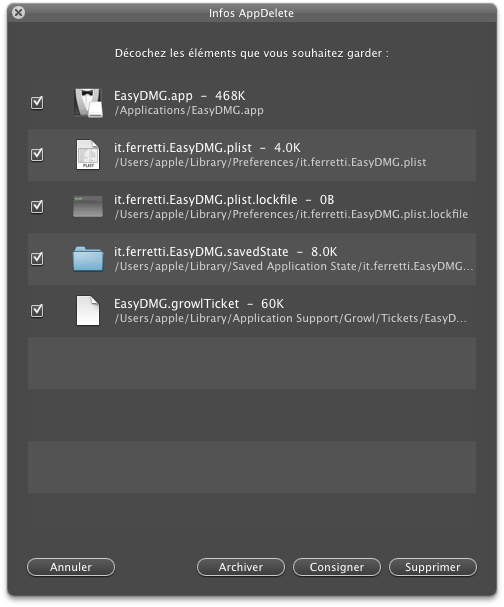 website:
http://www.reggieashworth.com/